The Mississauga Cosmetic Surgery & Laser Clinic
247 Queensway West
Mississauga, ON L5B 1B9
Phone: (905) 273-3045
Monday: 8:30 a.m.–4:30 p.m.
Tuesday: 8:30 a.m.–5 p.m.
Wednesday: 8:30 a.m.–6 p.m.
Thursday: 7 a.m.–7 p.m.
Friday: 8:30 a.m.–4:30 p.m.
Saturday: 9 a.m.–3 p.m.


The Mississauga Cosmetic Surgery & Laser Clinic
1-66 Avenue Road
Toronto, ON M5R 3N8
Phone: (416) 207-9090
Monday–Friday: 9 a.m.–5 p.m.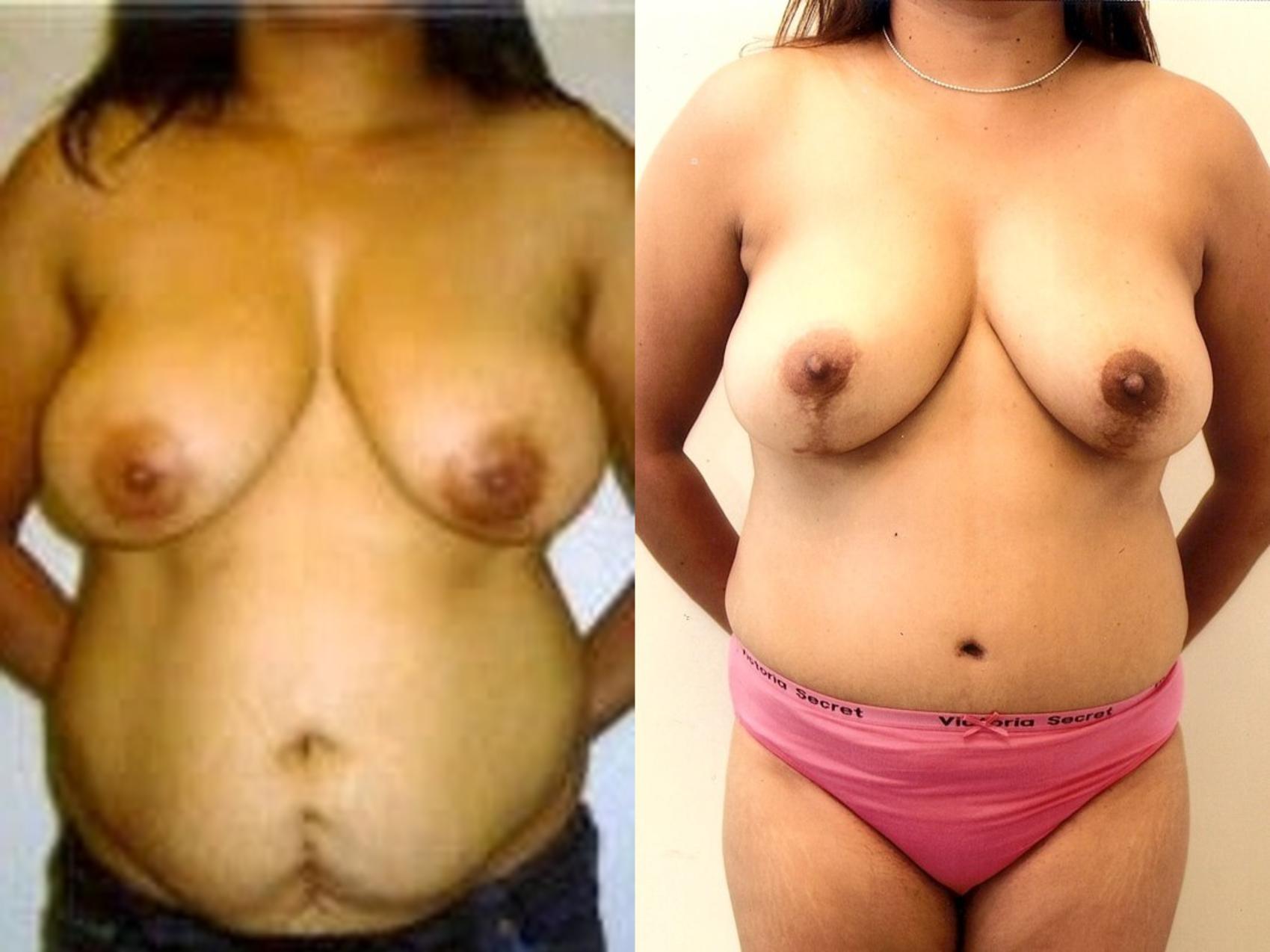 Before & After
A Mommy Makeover Helps Toronto Woman Feel Comfortable:
This healthy 42 year Toronto resident was unhappy with her figure after C section, child rearing and breast feeding. Her large hanging breasts were uncomfortable on her 5 feet four inch frame, and resulted in back neck and shoulder pain. Despite a healthy lifestyle, at 135 lb she was very self conscious of her hanging tummy and bulging hips. Her goal was not to look skinny, as that had never been her physique, but she wanted to look more taught, and eliminate hanging skin and breast tissue. After a consultation with Mommy Makeover surgeon Dr. Weinberg, who she found on the internet, she opted for combination breast reduction, tummy tuck and liposuction to her hips. Breast reduction was achieved with a " Lolly Pop" incision, and tummy tuck was carried out with a removal of a large elliptical shaped flap of tissue, the belly button maintained on a pedicle. Edges were sewn together for a scar that would be well hidden in underwear or bathing suit. She was happy with the results and has returned to Dr. Weinberg some years later for other procedures.
Procedures Performed
View All Patient Photos
*Keep in mind that each patient is unique and your results may vary.