The Mississauga Cosmetic Surgery & Laser Clinic
247 Queensway West
Mississauga, ON L5B 1B9
Phone: (905) 273-3045
Monday: 8:30 a.m.–4:30 p.m.
Tuesday: 8:30 a.m.–5 p.m.
Wednesday: 8:30 a.m.–6 p.m.
Thursday: 7 a.m.–7 p.m.
Friday: 8:30 a.m.–4:30 p.m.
Saturday: 9 a.m.–3 p.m.


The Mississauga Cosmetic Surgery & Laser Clinic
1-66 Avenue Road
Toronto, ON M5R 3N8
Phone: (416) 207-9090
Monday–Friday: 9 a.m.–5 p.m.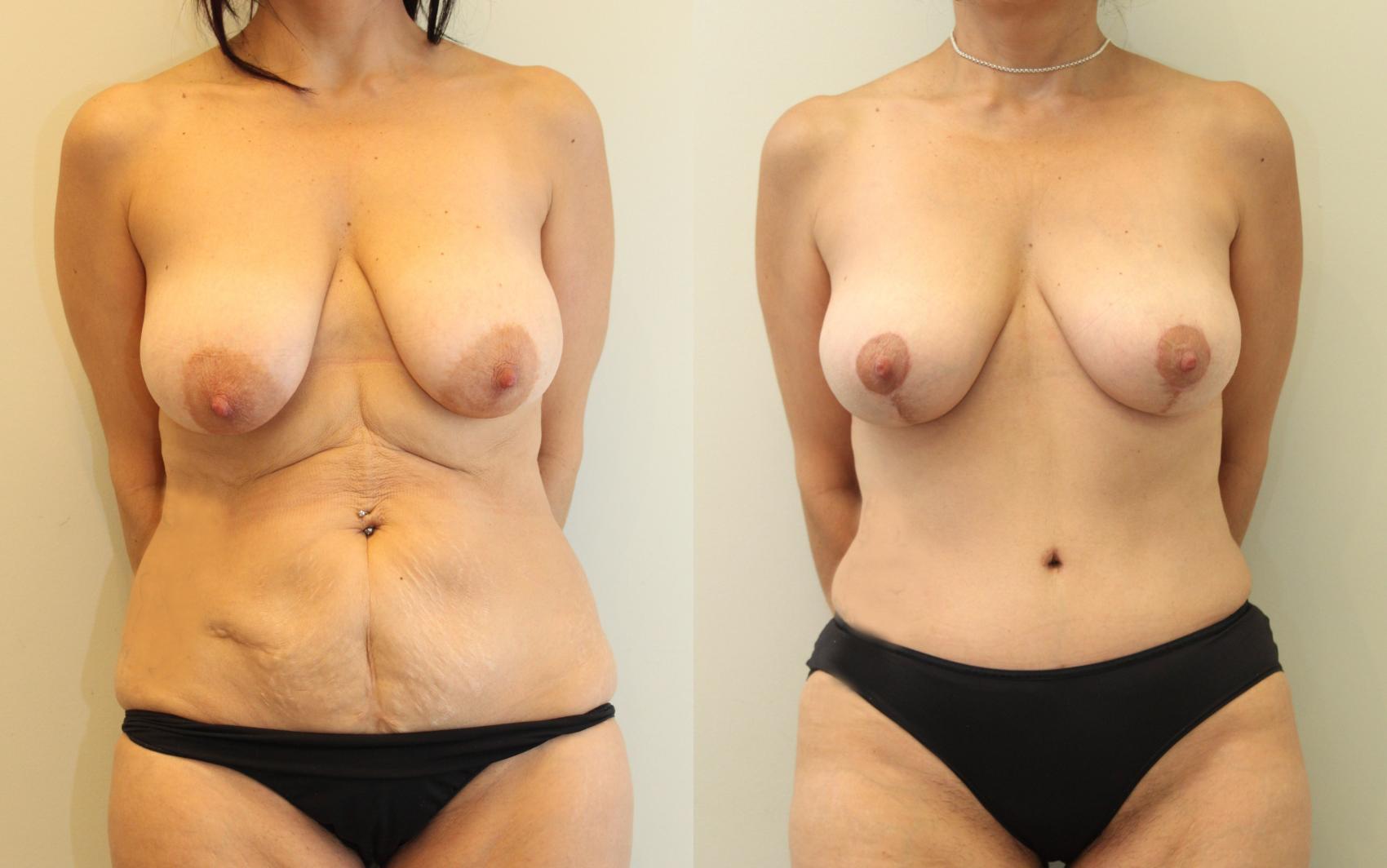 Before & After
Mommy Makeover Rejuvenates After Pregnancy and Breast Feeding:
This 46 year old woman was unhappy with the crepy hanging skin on her abdomen after child bearing and C section, and with her drooping DD breast size. She was referred to Toronto mommy makeover surgeon Dr. Weinberg by a colleague. He explained that a combination tummy tuck and breast lift surgery would solve both issues with 1 combined surgical procedure, and save her recovery time and cost. During the 4 hour surgery she also had liposuction over the hips. She recovered well, discomfort managed with a local pain pump which she was able to discontinue by the following day. She is pictured here with her much improved figure a few weeks post op.. The scars from her " lolly pop" type incision are expected to fade over several months.
Procedures Performed
View All Patient Photos
*Keep in mind that each patient is unique and your results may vary.